Viewing Listing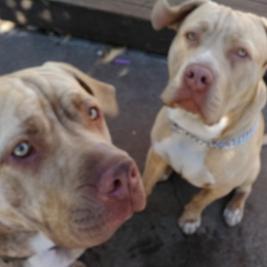 From a litter of 13, saddly 3 passed xx

1x Male pup

I have found a home for his brother Chubby he was raised with and now I am looking for a family for Tane.

Tane (Tan colour)
35kg + strong build
Born 16 August 2018 (11+months)
Wormed & flea'd monthly.
Have had parvo vaccination

Due to change of circumstances i would like Tane to go to forever home.
Experienced with large breeds.
Tane does need a master/s that will take the time to bond with him and give him slot of attention.
He currently sleeps inside at night.

Mother is (black) Neopolitan Mastiff Bordeaux / father breed I dont know.

$500
Please feel free to ask any questions.

Would like to stay in contact with Tanes forever family.

Pics ov puppy and mother..
Price: $350
---
Contact Information
---
---
---
Message the Seller
---
This Ad has been viewed 3,508 times.