Viewing Listing
8 months old

I am a breeder and only have bitches on my property but have stud rights but due to no fault of Boston I have this beautiful Stud Blenheim King Charles Cavalier with papers for sale due to my family's commitments changing and it is not fair on him while they are at work hours on end. Boston (Boss) wasleaving his families property looking for love and I'm scared he is going to be stolen or run over so we have decided to sell Boss.

He is so friendly, loves people, other animals and kids, loves going in the car, running on the beach, he has been an inside dog fully toilet trained and will go to anyone.

It is with a heavy heart my beautiful stud is to be sold. He is in his prime! He knows what to do and not afraid to do it!! Im expecting a litter of King Charles from him soon!

To watch some videos of Boss please click onto my facebook page below
(copy & Paste the below line)

https://www.facebook.com/qualitydogbreeding

He was born 5th Nov 2021 which makes him 8 months old.

He has come from a good bloodline and can be traced down the line.

I am asking $7000 for him (this is only 2 stud fees then he is paid for)

Boston can be viewed in Oamaru

Please PM for more information

Animal welfare: The seller has indicated this animal has been bred and cared for in accordance with Trade Me's Code of Animal Welfare.
Price: $7,000
---
Stay Safe
If an offer seems too good to be true it probably is. We filter many scam listings out, but scammers are very clever and in a few cases appear to be fully legitimate listings.
We recommend meeting prior to money changing hands.
Ask about the pets health, history, and terms of trade.
Most money should only change hands on trade.
If you notice anything odd or unusual, exercise caution in dealing with this person.
If you think you're being scammed contact the police and contact us to remove the listing.
Pets4sale does not represent or endorse the person making this listing.
---
---
---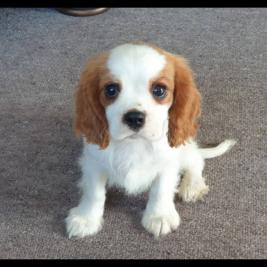 ---
This Ad has been viewed 113 times.