Viewing Listing
Beautiful smoke burmilla x chinchilla kitten looking for a new home.

At 6 months old, she is house trained, vaccinated, wormed, fleed and desex. Very affectionate in nature. She is used to kids, other cats, dogs and reptiles.

Unfortunately one of our dogs has taken a strong disliking to her and though we keep them apart she's becoming more adventurous and we fear for her safety.
Price: $500
---
---
---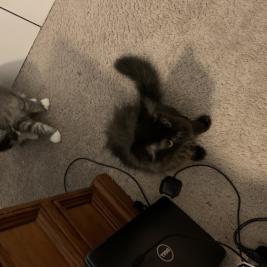 ---
This Ad has been viewed 180 times.