Viewing Listing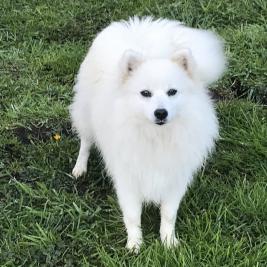 We are looking for forever homes for some of our adult Japanese Spitz girls, they are still part of our breeding program but we think it is better for them to be in their forever homes earlier rather than when they are older.
They are free of charge but will be on a breeding contract. *For full details please phone for a chat.
The homes we are looking would ideally be within an hour of Tauranga, preferably with someone home most of the time or with another small friendly dog for company.
---
Contact Information
---
---
---
Message the Seller
---
This Ad has been viewed 197 times.