Viewing Listing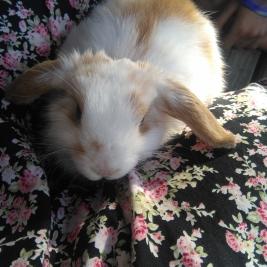 Cute little rabbit, a handful of white and golden fluff. Healthy, playful, not spayed, about eight months old. She comes with an indoors pen - she has always lived indoors but is happy to run around outside too. Loves to be cuddled and patted and played with. Great pet for older children.

Looking for responsible new home. Buyer must pick-up from Albany.
---
Contact Information
---
---
---
Message the Seller
---
This Ad has been viewed 89 times.