Viewing Listing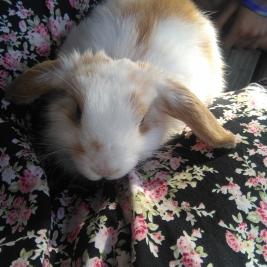 This adorable little handful of fluff needs a new home. White and caramel coloured, she is a sweet natured rabbit who loves to be patted and cuddled. She has an adventurous spirit and enjoys human company. Perfect for children.

She has lived indoors up until now, except for one time when she escaped but found her own way home the next day - so she's smart too!

She comes with a good supply of rabbit pellets. No hutch, sorry.

Buyer must pick up, located in Albany on the North Shore, Auckland.
---
Contact Information
---
---
---
Message the Seller
---
This Ad has been viewed 184 times.