Viewing Listing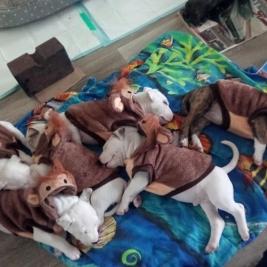 Need to find my puppies their forever homes.
Mum is bull terrier and the father is a bull mastiff x. His owner doesn't know what other breed is in his dog.
They come from a litter of 6. But only have 3 girls to sell. They are lovely natured as I have pretty much raised them as my babies. Raised with kids.
---
Contact Information
---
---
---
Message the Seller
---
This Ad has been viewed 386 times.